In 1988 our complex began by offering large, upscale storage condominiums for personal use & commercial warehousing/storage. Individual heated, exceptionally well insulated units with 24/7 access to store & work on your boat, RV, cars or just a workshop/hobby garage (see the many uses above).

If you don't have space on your property or simply don't want to maintain large storage building, our proven concept is the answer. With this concept you don't have to worry about the details of building construction, maintenance, snow removal, building insurance or security.
PRESS RELEASE: We've begun construction on our next Building 'J'

As of 2.29.2012 only 4 units are left available!
HURRY BEFORE THEY ARE GONE!

Click here for building floorplan.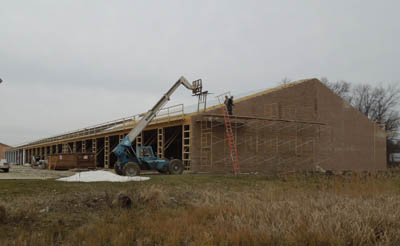 2/29/2012 FIREWALLS ARE COMPLETE. ROOF IS COMPLETE. STEEL SIDING IS STARTING AND
OVERHEAD DOORS HAVE BEGUN BEING INSTALLED!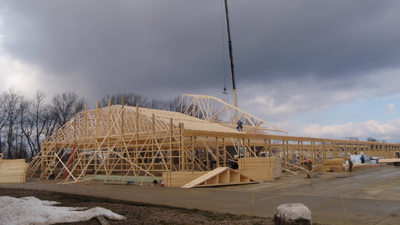 2/1/2012 SETTING TRUSSES!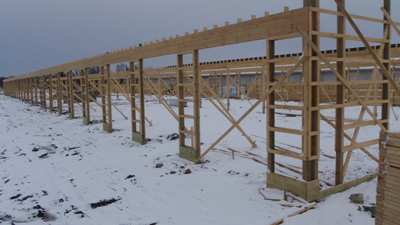 1/31/2012 BRACING & CENTER POSTS ARE IN. READY TO SET TRUSSES!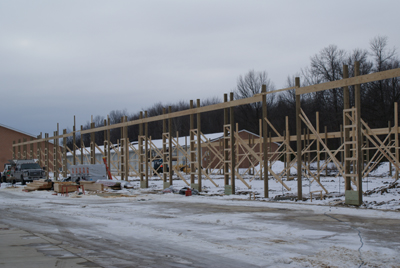 POSTS ARE UP! 1/16/2012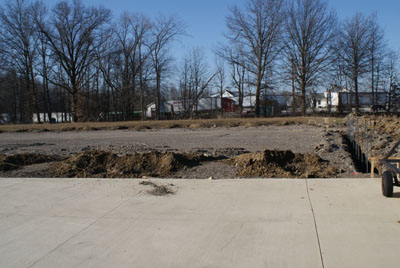 TRENCHES & HOLES DUG & FOOTER POURED 1/10/2012

Click here for photo history of construction of Building J

OWN OR LEASE! Sizes: 14x40, 16x45, 16x48, 16x50 & larger!
ATTENTION INVESTORS!
Tired of dealing with late payments, pet damage and the stressful
maintenance of residential investments? Our storage condos are the answer!
Why should I invest in Storage Condo Rentals?